Your Pet Deserves Love and Attention
Our pet care team provides the gentle, friendly, and loving care your pets deserve.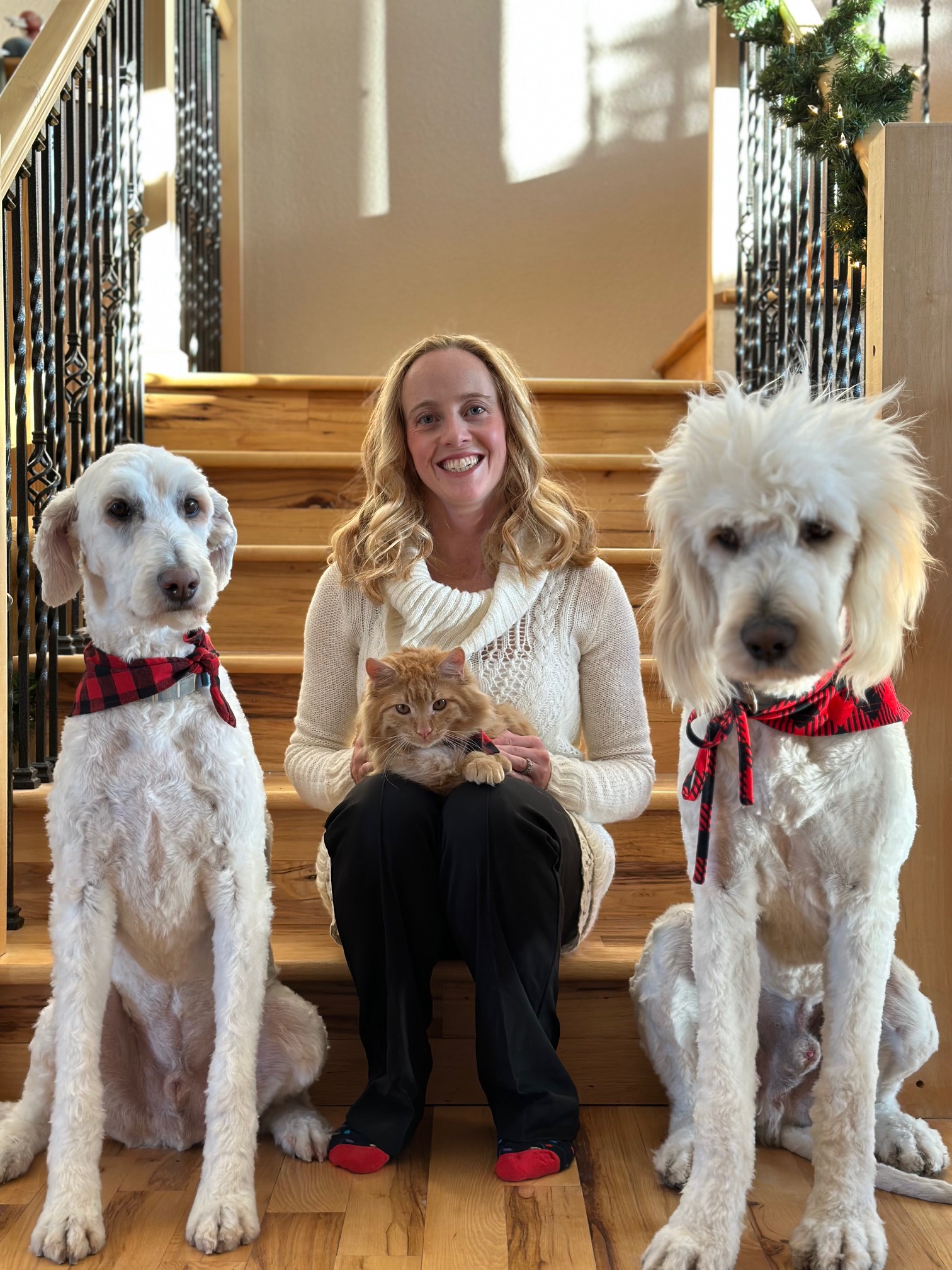 Dr. Rebecca Marcy is the owner of the Yellowstone Animal Health Center. She was born and raised in Cheyenne and has been in the veterinary industry since she was 12 years old. She received both her Bachelor of Science degrees (Molecular Biology and Animal and Veterinary Sciences) from the University of Wyoming. Upon graduating from Colorado State University's College of Veterinary Medicine, she worked as a mixed animal veterinarian before moving to strictly small animals. She has loved working on many species and getting to know her clients. Dr. Marcy is certified in Veterinary Acupuncture and is a Fear Free Elite Professional. Her passion to provide a quality care in a calm and welcoming atmosphere for both people and their furry loved-ones. Dr. Marcy is supported by her amazing husband, three active children, two Goldendoodles, two cats, and 3 chickens. Her hobbies involve driving her kids to their activities, cleaning house, and running a business.
Dr. Kaytie Magrum grew up in Casper, Wyoming. From the moment she knew what a veterinarian was at a young age, she knew that was what she was meant to be. She started volunteering at a veterinary hospital at the age of 13 and through the years was trained to be an assistant and then a technician. She graduated first in her class in high school and went on to receive her Bachelor's in Animal and Veterinary Science with a music minor from the University of Wyoming in 2012. She graduated with her Doctorate of Veterinary medicine from Colorado State University in 2016. She has practiced in Cheyenne and Fort Collins and has interests in pain management, end of life care, surgery, dermatology, and acupuncture.

Dr. Magrum has been involved in rescue work; she and her husband have fostered over a hundred dogs off euthanasia lists over the years and helped find them homes. Her husband is an arborist in town and they have a daughter, four rescue dogs, a salamander, two hamsters, two leopard geckos, and a bearded dragon.
The Veterinary Technicians
Tammy has been a Veterinary Technician for over 20 years! She has lived in the Cheyenne Area for most of her life. Tammy now lives in Burns with her husband, teenage son, and his grandparents. They have Dogs, Cats, Horses and her son raises Boer goats and he has 3 Livestock Guardian Dogs that live with his goats. Tammy spends her summers traveling around Nebraska, Colorado and Wyoming showing Goats. In the winter, she looks forward to welcoming the new goat babies to the herd. When not busy with the goats, Tammy loves camping, fishing and hunting.
Carrie is a seasoned veterinary technician who's passion for the field is apparent.
The Veterinary Assistants
Josh is our go to guy for anything we need in the clinic. He loves animals of all kind and previously worked at the shelter. Josh currently has 2 dogs, Ruger and Kara, and 2 cats, Astrid and Charlemagne. He spends his free time reading, watching nature documentaries, and hanging out with his pets. He looks forward to learning even more about the animal welfare industry. Josh just moved to Wyoming and is absolutely loving it!

Alyssa is pursuing her training as a veterinary technician. She has worked in many aspects in the veterinary hospital.